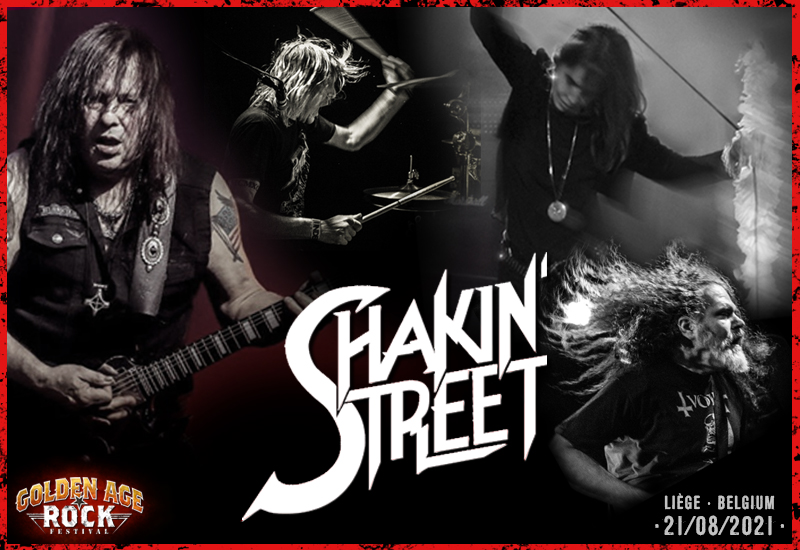 Free woman who embodies the spirit of the seventies so well, electric Esmeralda with a good heart, princess of the desert with a incandescent charisma, Fabienne Shine, inflamatory muse of the greatests, takes profit of her unbelievable connections (among them Jimmy Page) to take the plunge into the rock n roll world.
Shakin Street has a certain something and is talented. Bertignac and Marienneau are part of it before the Telephone is ringing. Eric Levy, band co-founder and pre-Era, too. Mont-De-Marsan in 1977 (the one and only punk festival made in France), then a Vampire Rock in the face in 1978….
But this is Ross The Boss, tough and always fit rocker, who will have the final word for a very performing Solid As A Rock in 1980. Sandy Pearlman's management (Blue Öyster Cult mentor) is failing to make adequate impact in spite of Black Sabbath, Journey, Cheap Trick and BÖC support acts.
In precarious balance between two different cultures, Fabienne cannot make her petulant rock n roll band prevail between traditional hard rock and stylish punk, neither in her home country nor in the vast areas of the New World. Anyway, she is back, spruce and unfading glory, now and there, suiting her mood with her eternal leitmotiv "No compromise".
Full respect !!!