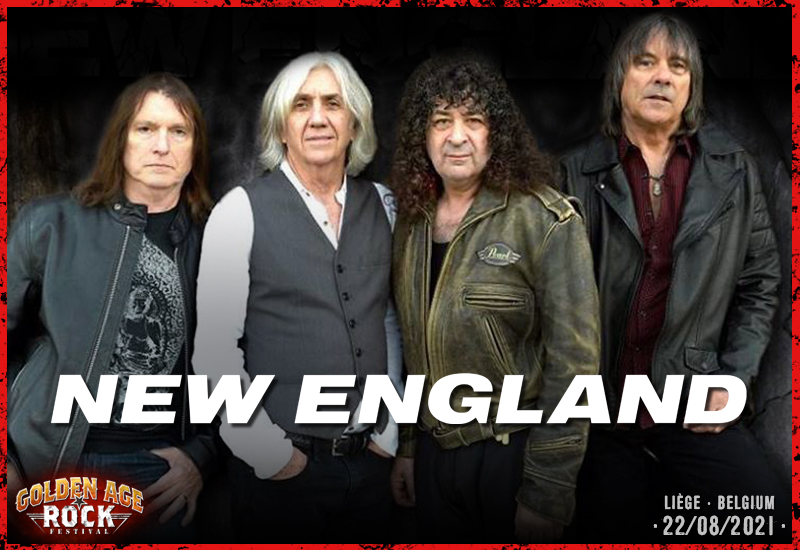 And the surprise is….New England !!! Boston native (New England flagship erudite city), New England can be categorized as one of the biggest wastes in american rock.
Forty years ago, their first eponymous release was on top with high graduated orchestrations, voices that make the icebergs melt and immense musicality that Bach would be proud of. The song Don't Ever Wanna Lose Ya kicked down the doorsteps of the Billboard Top 30. New England was hot on Queen, Journey, Foreigner's heels…who had to be worried stiff. Some overinflated egos and some record companies turpitudes made this gifty association led by John Fannon going off the rails.
Back sporadically but always in a state of grace in the forefront , the quartet will celebrate his very first european visit in a great manner and will also celebrate the birthday of his immortal masterpiece first album with an intact line-up (Fannon-Waldo-Gardner-Shea).
New England, we must bear in mind, this is Boston to the bone, less syrup, more under the spell of the obscures.