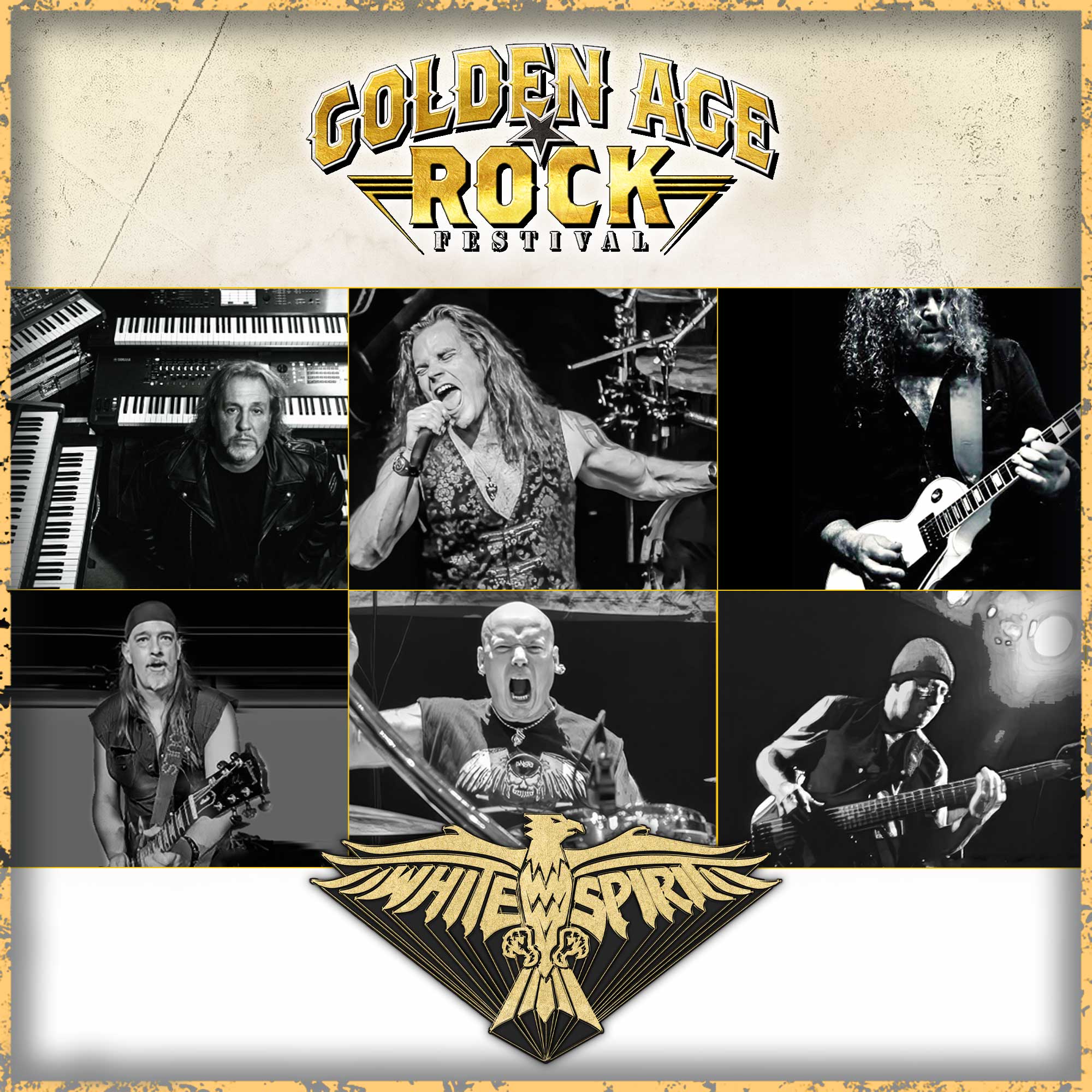 Coming back miles from anywhere! This is the perfect expression that fits the White Spirit case.
Absent from any radar screen since 1982, this shooting star band of the New Wave Of British Heavy Metal is reborn from its ashes more than 40 years (!) later.
Great happiness in the end when we remember this eponymous first album from 1980 and their breathtaking performance at the famous Reading Rock Festival, the same year. At the time, Janick Gers (future Iron Maiden guitarist) and Mel Pearson (keyboards) were the bosses of a quintet who was inspired by Deep Purple and Uriah Heep, the freshness in addition.
1982 is the swansong when Janick Gers (leaving initially to join Ian Gillan solo band) is replaced by Mick Tucker (well known later in Tank) and Brian Howe (later singer for Ted Nugent and Bad Company) replaces Bruce Ruff.
Forty years later, Mel Pearson and Mick Tucker return to us with an excellent "Right Or Wrong" (a leftover from the 2nd album who was unreleased except recently) and with a new shouter: Alexx Stahl (ex-Bonfire). This situates the appeal of an improbable exclusivity of which we are proud and which will be, for many, an obscure object of desire.
Last detail! WHITE SPIRIT has NEVER set foot on the continent in 43 years (only gigs in England, Scotland and Wales)! The band has the excellent idea to reserve this exclusivity for our festival!