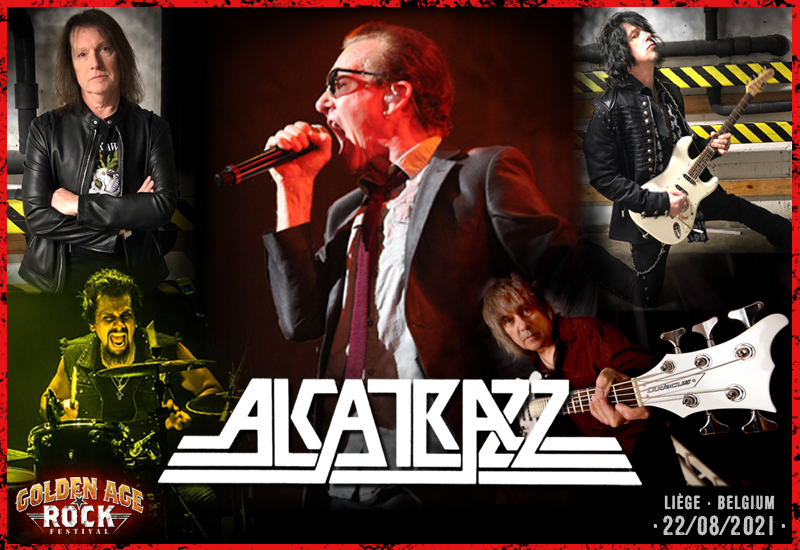 With the addition of Alcatrazz, it will still be mind evasion during this beautiful day destined to melodic hard rock and pomp rock.
One band : one man. Or I would say a key figure : Graham Bonnet ! The Marbles lead vocalist in the 60's. Ritchie Blackmore is a fan. Our dear Graham with the playboy/holiday maker's look is part of the 79 Rainbow line up from naughty Ritchie for a Down To Earth with a nasty rod ! It just clicks. Graham becomes everything the boss had and more with his new project Alcatrazz, is eating up a huge amount of guitarists (Yngwie Malmsteen, Steve Vaï, Danny Johnson,…) between bad guy and Stalin's purges' follower.
But this Alcatrazz is so attractive and has the gift of the gab. It is extremely performing hard rock between pomp and chrome plated hard rock made by leading authority musicians like Jimmy Waldo and Gary Shea (yes, from New England !). To the breaker's yard for too long between projects with not too much future, Graham Bonnet recently took out his plaything from the formalin to rise up again like a phoenix with Joe Stump (a guitar genius from Boston's Berklee College) and those good buddies from New England, Jimmy Waldo & Gary Shea who joined recently.
Still too drunk to live ?