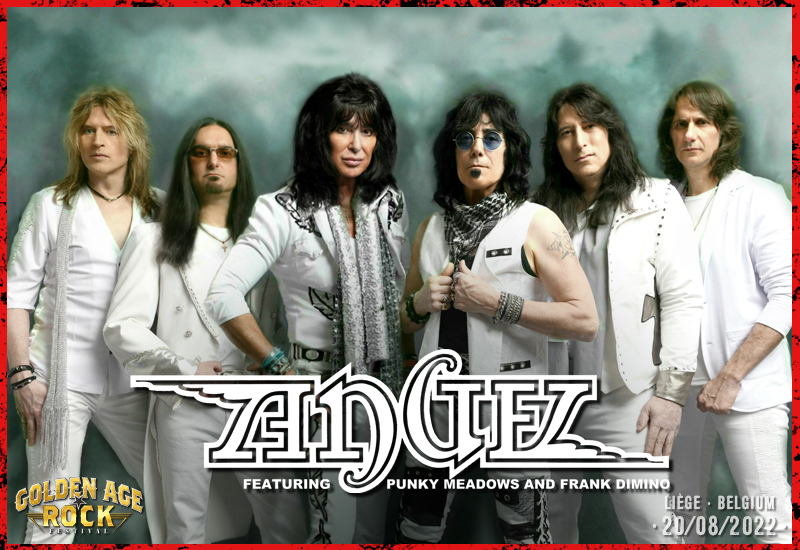 Back in 2019, first edition of our festival, Angel was a banger!
In front of the avalanche of compliments and a significant demand, we decided to schedule them once again but as a main eventer. This quintet with disturbing magnetism and innate sense of spectacle has well deserved its "cult band" status. Borned in the mid-seventies in Washington DC, Angel is more than a marketing operation orchestrated by the Casablanca label and Bill Aucoin, their manager.
Discovered by the mad Gene Simmons, Angel is quickly the "arch enemy" of Kiss but no one is fooled: it is indeed two legends of the american hard rock that the fans are entitled to. Moreover, the gifted Angels quickly make Deep Purple and Uriah Heep look old as their aerial climates and opaline melodies are made of.
If "Helluvah Band" in 1976 is made to be their vintage classic, it rather is The Tower (present on their eponymous album of 1975) which remains ad vitam aeternam as their masterpiece.
Since GARF 2019, Angel released "Risen", finally an album that really sounds from nowadays. Angel continues his astonishing comeback with Frank Dimino and his unique accents' voice, as well as in the company of guitarist Punky Meadows, the charismatic disturbing angel.