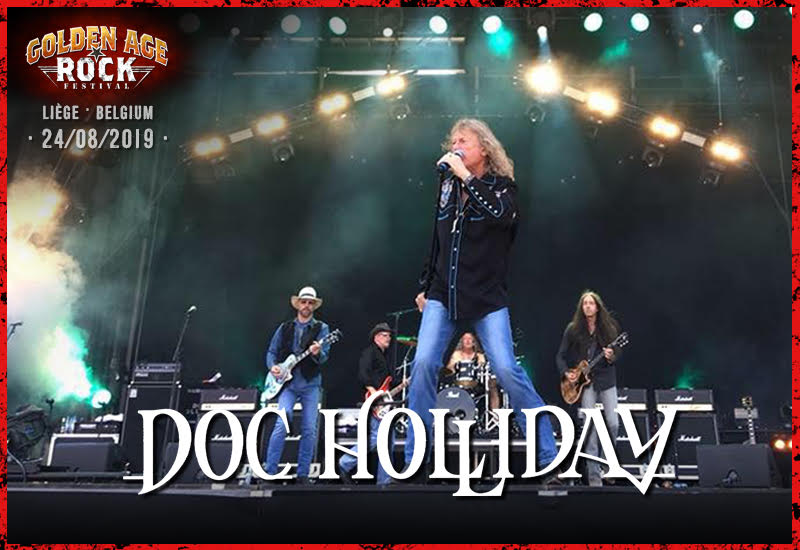 Doc Holliday without Bruce Brookshire? An oversight! An insult. This is how one could view Doc Holliday in 2019 without its historic leader. Two things do need to be said: Brookshire chose to become a pastor (!) and the new Doc Holliday of keyboard player and singer Eddie Stone has never appeared so petulant and familiar.
To a good Southern wind, Doc Holliday has thrown two first rate albums in 1981 and 1982 'Doc Holliday' and 'Doc Holliday Rides Again'. Originally from Macon, Georgia, estate of the historical Southern label Capricorn, unfortunately bankrupt in the early 1980s, Doc Holliday is the doughty successor of the fearless and fighter Southern gangs, led by Lynyrd Skynyrd. Although Doc Holliday loves his home, he does tour often in Europe and more specifically in Germany where he enjoys a good cult following.
After a farewell tour in 2011, also their 30th anniversary, Eddie Stone sets up shop again in 2014 with a few determined desperados, including the fantastic lead guitarist Michael Gilbert who wants to turn this new configuration into a scenic blaze. The charisma of Eddie Stone spinning on his Hammond might shake you up. The GARF needed a 100% Southern theme to complete a panel of typically 1970s trends on this super Saturday. Watch out, this will be the only performance of Doc Holliday in Europe in 2019. Be sure to get in on the action!