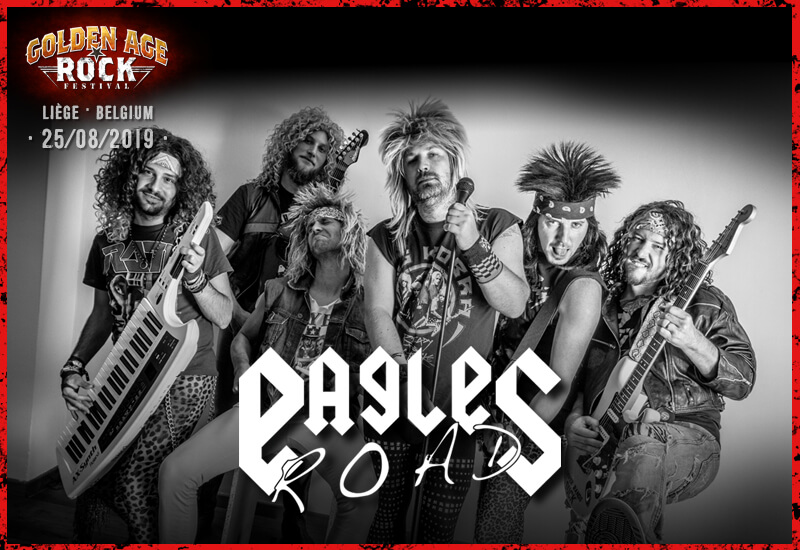 Are you nostagic about the FM Hard Rock from the glorious 80's ? Do you remember the sound of "The Final Countdown", "Jump" or "Is This Love" ?
We've got your solution : Eagles Road
During fifteen years of existence, this Belgian band has played over 250 concerts in Belgium, France, Holland, Switzerland and Germany, covering classic songs from Bon Jovi, Europe, Whitesnake, Guns n' roses, Van Halen, Scorpions and more… But they also pay a great tribute to that outrageous dress code of that era. This is your flashback to the 80's with a good sense of humor and tons of fun.
Ideal to end the GARF in joy and good mood !!!