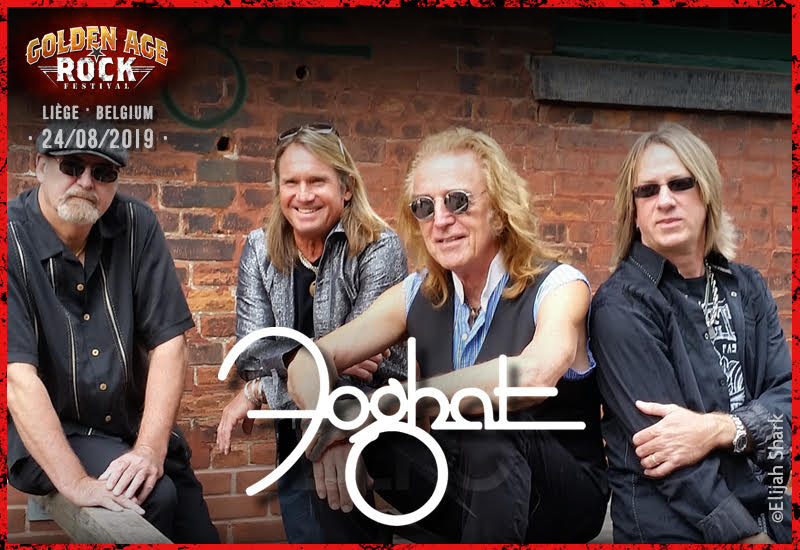 Young ones of the British blues boom who go off to discover the New World ? Unaware yet courageous ! This is in fact what guitarist Lonesome Dave Peverett and drummer Roger Earl, good pilgrims of a promising Savoy Brown, actually did. Rod Price of the Black Cat Bones also joined in. The air of the Big Apple did them a world of good. However, they came back to their motherland in 1972 for a few concerts, but were quickly considered pariahs. Foghat will forget the old country now and forever.
Americans do not care about the band's origins. They delight in this group of brilliant simplicity that served up a unique mix of bluesy, rock 'n' roll, with a red boogie BBQ sauce. Albums such as 'Energized', 'Fool for the City' and 'Night Shift' send them off to stadiums and the live album of 1977 will remain a cult object with a hot 'Honey Hush', copied from the famous 'Train Kept A Rollin'/Stroll On'. After a few lesser moments, Rod Price threw in the towel in 1999 and, worse, Lonesome Dave Peverett definitely bowed out in 2000.
This double blow should have meant the end of this fantastic Anglo-American group, but no! With science and stubbornness, Roger Earl rebuilt a Foghat with some pink tones. Lonesome Dave irreplaceable ? Well no ! Charlie Huhn, a performer from Michigan, reared on British blues boom Cream and Hendrix, beings a new dynamic to the group. His resume is impressive: Ted Nugent, Gary Moore, Victory and Humble Pie. What could be better ? Bryan Bassett, slide expert, ex Molly Hatchet, had a blast in Rod Price's shoes.
In 2019 Foghat remain Foghat. The peak of rock/blues/boogie, but also an unfading quartet that does not need to show off its virtuosity to gain smiles, admiration or foot tapping… In a few words, world-class !