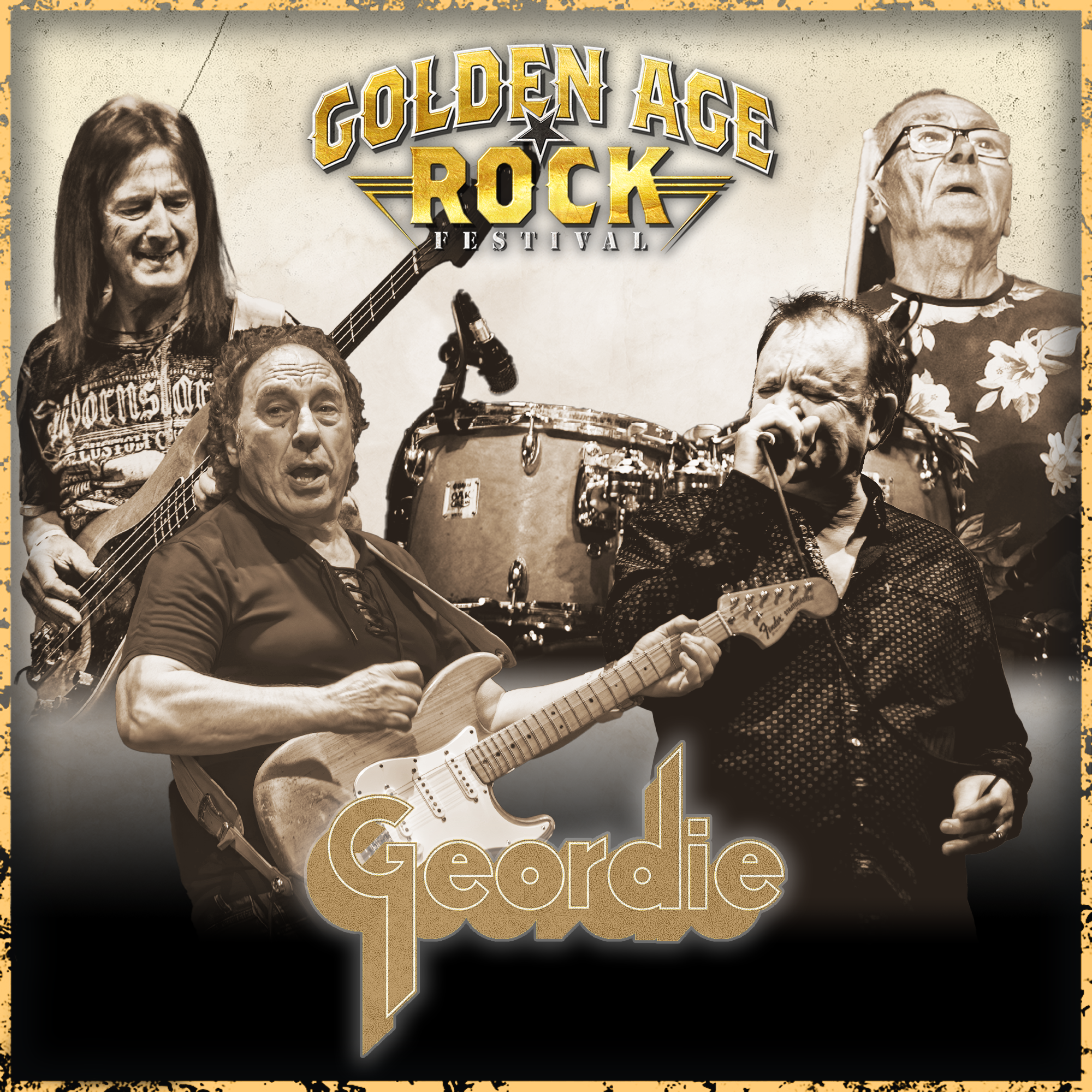 Geordie wasn't meant to see the light at the end of the tunnel or stand out from the rest. And yet Geordie is known and greatly prized by die-hard AC/DC fans.
It was in 1980 that the huge number discovered this harsh and festive band from Newcastle, the flagship city of the industrial English powerhouse. Geordie is also Newcastle's demonym and Brian Johnson, the vocalist, is the official successor for the great Bon Scott within the AC/DC institution. It is since this year that we know that Geordie is a band in the glam movement of Sweet and Slade (they were support act for both!) which is not content to be a party band of the best effect but also a band with a seventies sound well established.
If Geordie toured (for a few dates) in 2021 with Brian Johnson (what a good guy!), the post-covid reformation seems to be much more invented and promising. Tom Hill and Brian Gibson (the seventies rhythm section) are backed by Back Street Crawler vocalist Terry Slesser.
For the little story, Slesser was in competition with Brian Johnson and Gary Holton (Heavy Metal Kids) for the succession of Bon Scott. It's a small world!