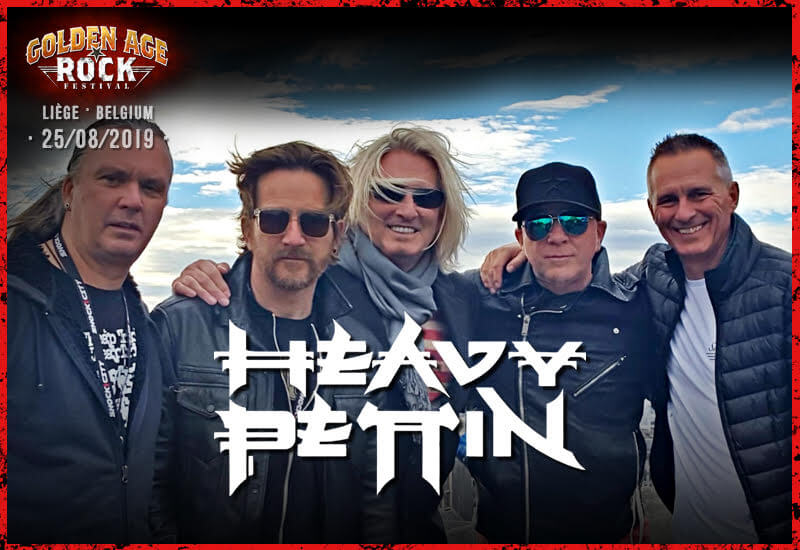 In 1982, the hard rock world had never known such prodigality, as good bands proliferated everywhere. The Scots of Heavy Pettin' didn't remain not stuck there. They pulled out a trump card from their sleeve: producer Brian May, Queen's famous guitarist.
Their following didn't take long to come: with 'Lettin' Loose', Heavy Pettin' is considered the new Def Leppard and the spearhead of the second wave of NWOBHM. The Reading in 1983 nails it down: sexy looks, aptitudes, great melodies and Hamie as a small reincarnation of the great Rod Stewart…
Heavy Pettin' ended up giving into the Adult Oriented Rock (AOR) format. 'Rock Ain't Dead' in 1985, is a reference, possibly the best album of its kind in Great Britain. After the bad choice of Eurovision and some bad timing, Heavy Pettin' is back in 2019 to make everything right !