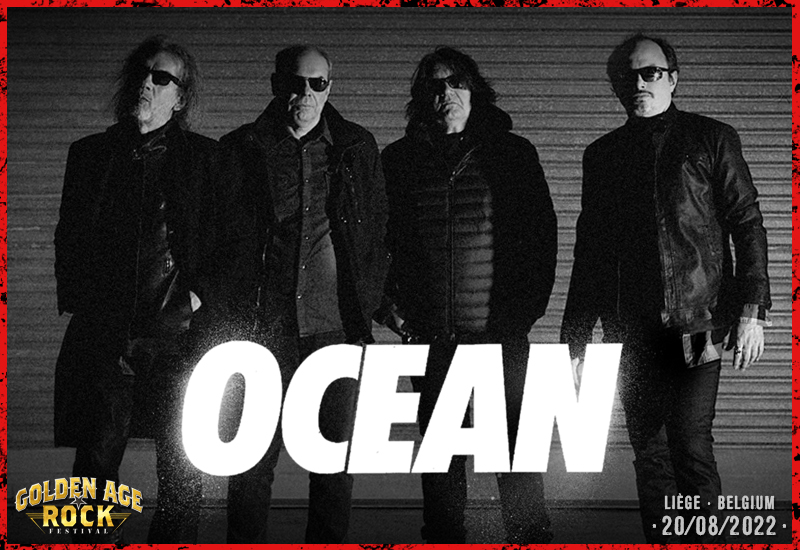 Missing link between The Variations (a frenchie Aerosmith, Led Zep with sinister looks and hangovers) and Trust (undisputed monarch of the all times blue white red hard rock), Océan marks his territory with "God's Clown" in 1977, or an interesting fusion between a stallion Led Zeppelin and a scary King Crimson.
Océan will especially incarnate the pioneering role similar to a big brother in front of the maddening hexagonal hard rock wave from the eighties with Warning, Blasphème, H Bomb, Attentat Rock, Sortilège, Satan Jokers or Vulcain.
If Robert Belmonte, the magnificent screamer from the good old days, will contemplate his work from the skies, Georges Bodossian, riffer sniper, will pound up straight to make us understand Océan's pivotal role in the french loud decibel exoplanet.