Pat McManus plays Mama's Boys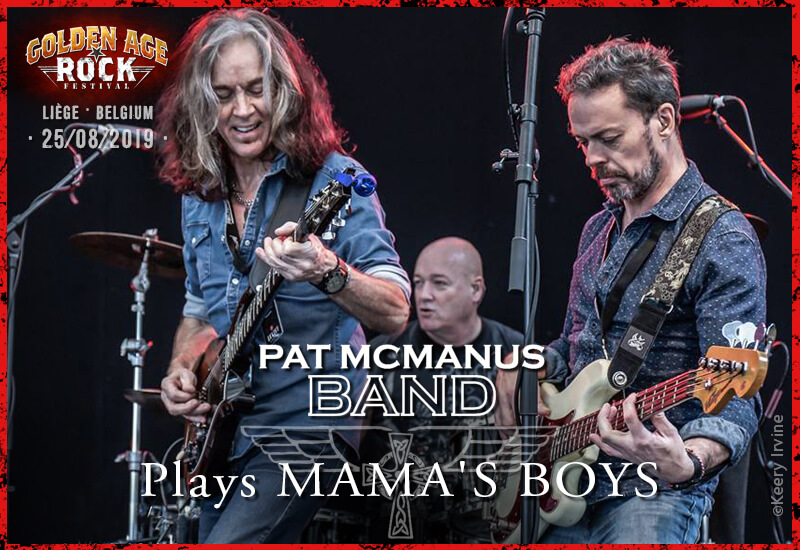 The three Irish brothers McManus showed up in the new sphere of hard rock at the start of the 1980s. Pat on the guitar and violin, John on bass and Tommy on drums perform with a typically Irish hard rock feeling, soaked in the very best Celtic rock tradition. This all takes place on super albums such as 'Plug It In' (1982) and the single 'Needle in the Groove', 'Turn It Up' (1983) and a tour with Thin Lizzy as well as 'Power and Passion' (1985), which produced the exceptional 'Don't Tell Mama'.
The death due to leukaemia of Tommy meant the end of the band. Since then, Pat 'The Professor' McManus continues to preach the good word. A rarity, he promised us to focus his show on the adorable Mama's Boys. Ah, memories !