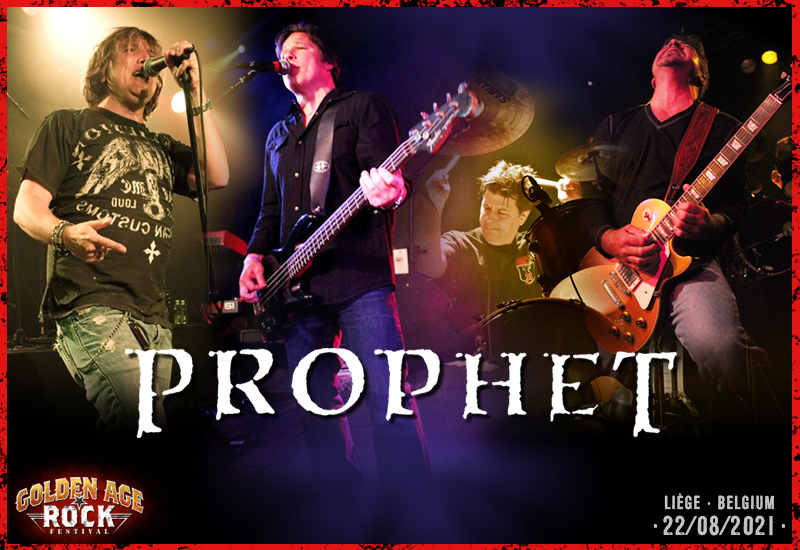 If the high class bands (necessarily subjective notion) were numerous in the magical seventies, appearances of radicalism and hybrid musical mixtures in the versus eighties hard rock universe gently got rid of the music masters. To succeed to huge bands like Kansas, Styx, Boston or New England proved to be very perilous.
It is very eloquent about the level of accomplishment made by Prophet, New Jersey sparkling quintet (Soprano stronghold), pomp rock experts in the Dallas years, reams his definitive philosopher's stone in 1988 with the huge "Cycle of the Moon", one of the world's seven pomp/rock wonders, all periods combined.
Reorganized around the two founding members Ken Dubman on guitar and Scott Metaxas on bass, but also Russelll Arcara, their incredible vocalist from "Cycle of the Moon", and some good italians (we are in the New Jersey !) , this american band will spread the good prophecies : haughty melodies, subtle musical arrangements and a science that only belongs to the greatest.