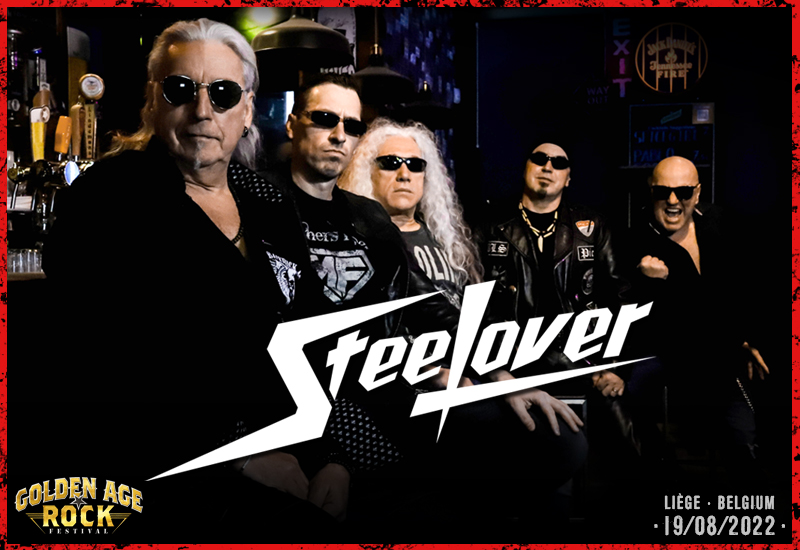 Band from Liege with a strong transalpine tendency, Steelover enjoyed the good reputation of Rudy Lenners as The Scorpions drummer to make a top spot in the belgian hard rock scene which fluctuated between speed metal and melodic hard rock in the mid eighties.
Thanks to Vince Cardillo, an exceptional "cantatore" with a very wide range, Steelover has intelligently made the choice for the second alternative, the melodic one. Their 1984 album, "Glove Me", brings colourful music with a sharp edge, straight as a die.
After a very long break, Steelover reactivated the continuous casting but without Rudy who finally decided to hang back his sticks up to the wall (remember the homage for the first Golden Age Rock edition). Steelover, supported by two "grognards de la Vieille Garde" Pat Fréson and Nick Gardi, will produce themselves for our second edition.
With his solid gold fetish singer (Vince), as well as a strong component of youthfulness.