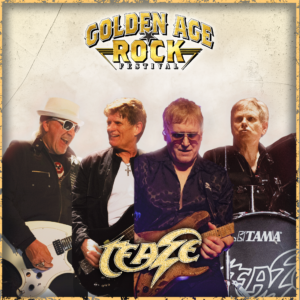 Pure maple Canadians (they come from Ontario), Teaze is influenced by the nearby US Detroit scene.
Fed up with Ted Nugent's Amboy Dukes, Grand Funk Railroad, MC5, Iggy's Stooges, Alice Cooper and Mitch Ryder, Teaze just straps on and achieves a perfect balance with power rock (a lot), with rhythm 'n' blues (a little) and with a touch of glam (especially in the attitude!).
Teaze have hopping melodies that are sometimes light, often evident, as demonstrated by their first two bubbly albums: "Teaze" (1976) and "On The Loose" (1978).
Finally signed with Capitol (the holy grail), Teaze released a successful "One Night Stands" (1979). A signature work that contains jewels like "Heartless World" or "Young & Reckless".
If Teaze didn't enjoy the recognition he deserved, it's because he wasn't able to calibrate a hit single.
No matter, Teaze is great and is looking forward to finally visiting our lands. With three original members: Mark Bradac (guitar), Brian Danter (bass/vocals) and Mike Kozak (drums). It's really a blessing!