Uli Jon Roth plays Scorpions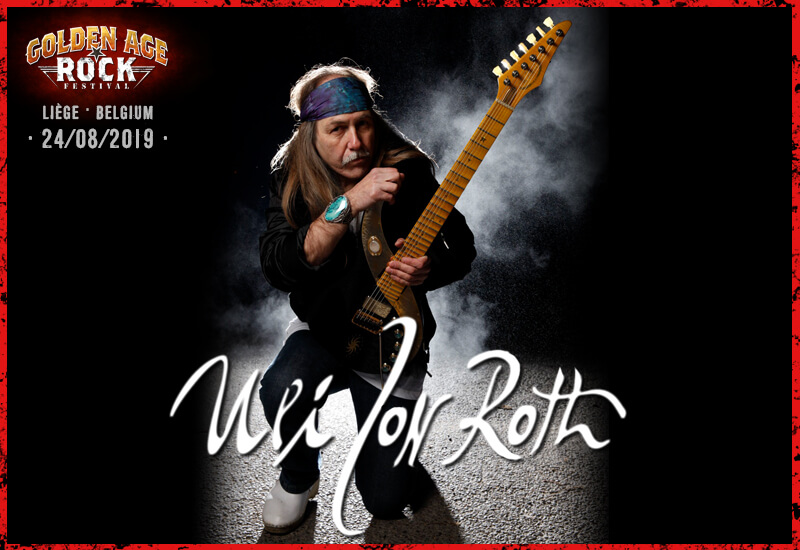 The visit of our friend Uli Jon Roth to the Golden Age was inevitable. He has always maintained a particularly strong link with Liège, 'the fervent city'. This goes back to the mid 1970s when Liège was the first foreign port for our venomous Scorpions. Uli has many friends in Liège and will get nostalgic in the first steps of a future great group in which he became an object of adulation, even if he had difficulties blossoming. "I've always been disappointed with recording conditions. I never had the sound I wanted," admits the gifted guitarist. As well, he's the inventor of the Sky Guitar.
Having worked on four Scorpions albums, Uli was much more than a hippie emulating Hendrix with surgical precision: "Virgin Killer, in 1976,  is my favourite Scorpions album. It's the album I was the most involved in." Taken By Force' is softer and more melodious than the other. I had the opportunity to write 'Sails of Charon' and 'We'll Burn the Sky', but I already had 'Electric Sun' in mind," he explains.
Electric Sun! The name is out. Uli is finally his own boss and offers us a kind of quintessence between blues and trendy rock à la Hendrix, and classic grandiloquence. The acme of this period it is 'Beyond the Astral Skies' in 1985 with a top production, finally. This native of Düsseldorf, vegetarian, cantor and inspirer of neoclassic metal, will celebrate his fifty years of stage presence at our place. The Night The Master Comes?