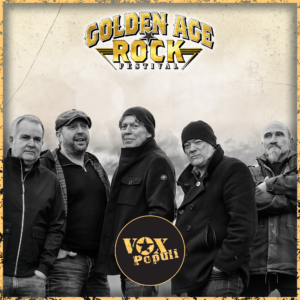 This group from Visé (on the outskirts of Liège, within a short walk of Netherlands) was formed in the mid-1980s and immediately got post-punk under their skin.
A 5-track mini-album increased their small notoriety, mainly in Wallonia. Thus were profiled the support acts of bands such as Fuzzbox, And Also The Trees or Minimal Compact (ex-Cassandra Complex). After a split in 1989, the band of leader Jean-Paul Devox (involved in multiple projects) briefly reunited in 2005 for about fifteen gigs.
The return in this year 2023 seems much more serious. In addition to its performance at GARF, Vox Populi is preparing a new opus that will combine new and vintage stuff.